Z-Arm S922 Core Facts
* Drawing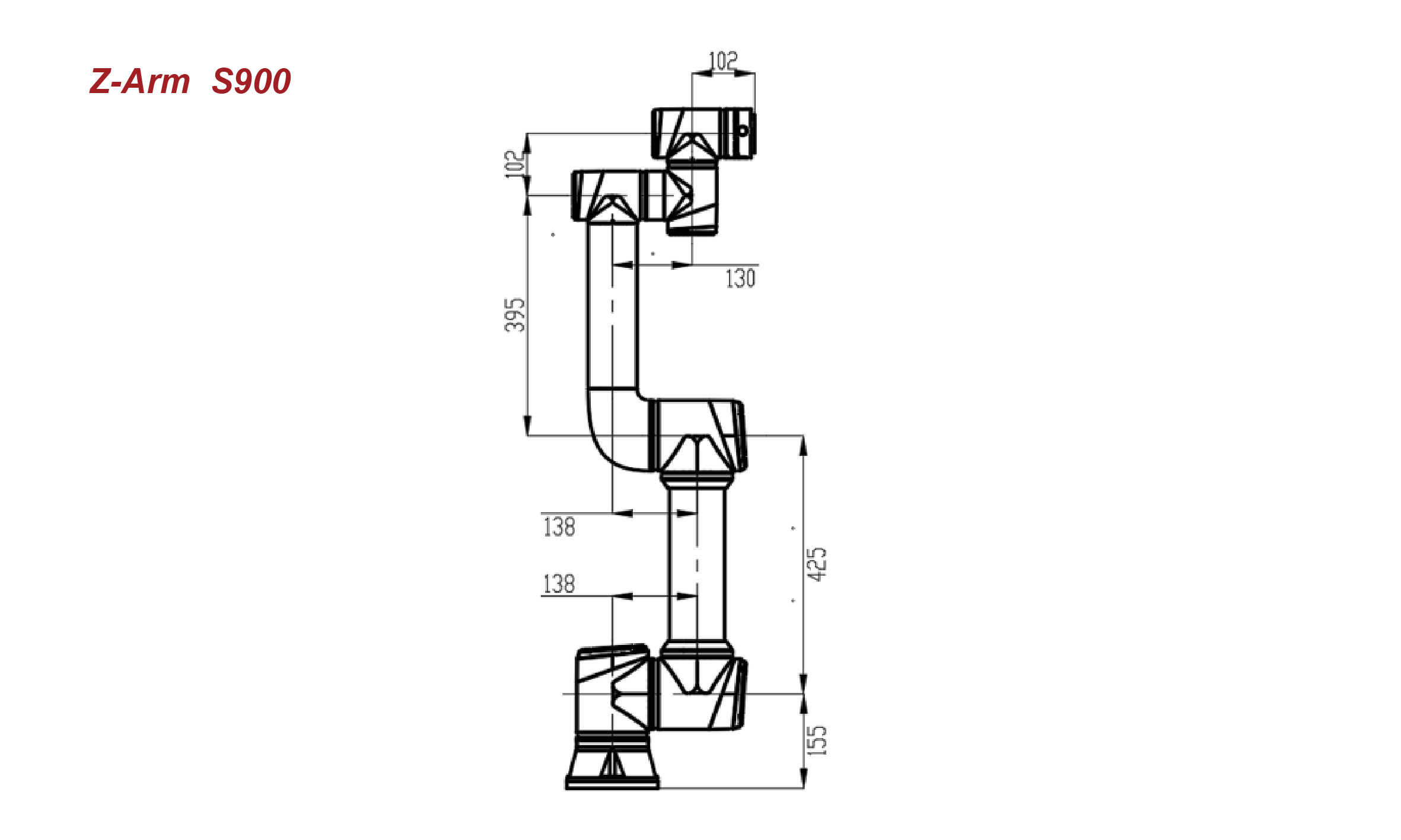 Product Features
Easy Programming
HHow to easily program a robot even without coding skills and robotics knowledge? Don't worry, HITBOT Z-Arm S922 is quite clever at learning. Simply drag and drop its arm to the desired position, or use graphical blocks in the APP, HITBOT Z-Arm S922 will quickly remember and follow the exact path. The whole intuitive programming process only takes several minutes.
Quick Delopyment
Compact and light, HITBOT Z-Arm S922C has its reducer, motor, encoder, and drive controller integrated as a whole, which greatly improves the convenience of installation and redeployment.
Flexible Application
Designed to handle payloads up to 5KG, HITBOT Z-Arm S922 can be trusted by different industries, such as automotive, electronics, food and beverage, healthcare and lab research, for various applications, like assembly, pick and place, screwdriving, dispensing, and gluing. As long as you have demands, HITBOT Z-Arm S922 can help you achieve in action.
Trusted Safety
HITBOT Z-Arm S922C is human-friendly. Even without fences, it can be deployed to work alongside people as it supports collision detection control. Operators can move freely around the robot without concerns for their safety or impacting production. HITBOT Z-Arm S922C helps you to create quite a safe working environment.
Recommended Applications and Industries

Model
Z-arm S922
Number of axis
6
Maximum payload
5KG
Weight
18.5KG
Maximum reach
922mm
J1 rotation (1-axis)
±175°
J2 rotation (2-axis)
+85°,-265°
J3 rotation (3-axis)
±160°
J4 rotation (4-axis)
+85°,-265°
J5 rotation (5-axis)
±175°
J6 rotation (6-axis)
±175°
Speed
±180°/s
Repeatability
±0.1mm
Footprint
±150mm
IP classification
IP54
Noise
Less than 60db
End DI/DO ports
Digital input: 2
Digital output: 2
End AI/AO ports
Analog input: 1
Analog output: 1
Control box DI/DO ports
Digital input: 16
Digital output: 16
Control box AI/AO ports
Analog input: 2
Analog output: 2
I/O power supply
24V/2A
Power intput
220V/50Hz
Operating temperature
0-45℃
Humidity
90%RH (non-condensing)
Teach pendant
Drag to Teach / Jog mode
Communication
TCP
Collision detection
Supported
Collaboration
Collision detection (with custom collision level supported)