HITBOT Robot Grippers
Easily and Universally Compatible with Your Devices
HITBOT Z-EFG series robot grippers are in small size with a built-in servo system, which makes it possible to achieve precise control of speed, position, and clamping force. HITBOT cutting edge gripping system for automation solutions will let you open new possibilities for automating tasks that you never thought possible.
Product Model Number Definition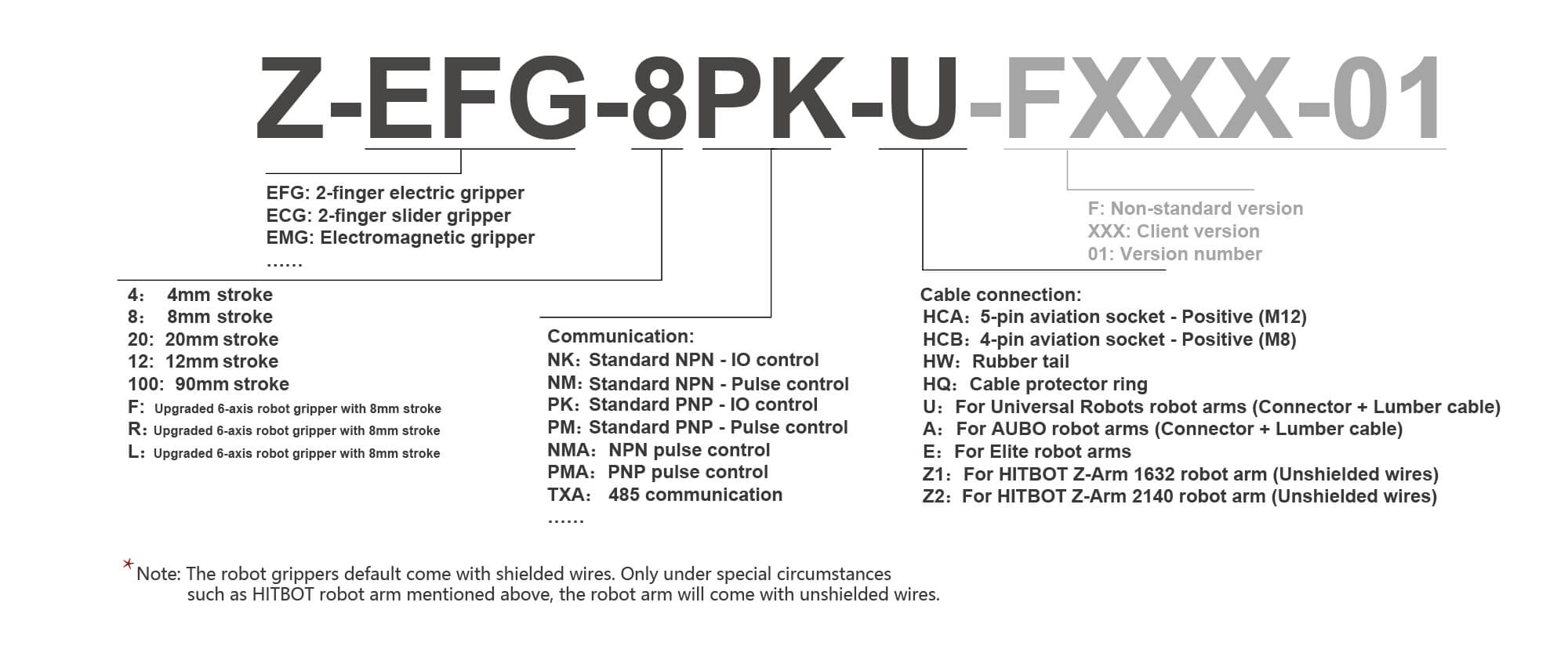 Compare Our Robot Grippers
Products Series
Robot Grippers
Product model

Z-EFG-8

Z-EFG-F

Z-EFG-12

Z-EFG-L

Z-EFG-20

Z-EFG-R

Z-EFG-100

Stoke
8mm
12mm
20mm
90mm
Grip force
8-20N
30N
80N
35-60N
Grip payload
300g
500g
800g
500g
Exercise time per trip
0.3s
0.2s
0.45s
1s
Gripper weight
235g
342g
458g
925g
Stroke adjustability

NO

NO

YES

YES

Force adjustability

YES

NO

YES

YES

Grippersize(mm)
30*24*94
/
48*32*105.6
/
44*30*124.7
/
204*138.5*45
Built-in controller
YES
Nominal Power
3.6W
5W
5W
30W
Motor

Brushless DC motor

Servo motor

Nominal coltage
24V
Max current
1A
1.5A
HITBOT Z-EFG Series robot grippers are born to create a craze for servo-electric grippers in end-of-arm tooling. With patented technology and design by HITBOT, Z-EFG Series electric grippers are so flexible that it can allow different and wide applications in various industries. HITBOT Z-EFG robot grippers also makes it possible to so goodgye to those complex and expensive pneumatic gripper setups and those hassles and costs of compressed air.
Flexible in production
With its small body, robot grippers will be capable of doing tasks even in tight spaces that human workers are inconvenient to reach.
Versatile in applications
Though designed with a small body, robot grippers is versatile in doing things like pick and place, component assembly, drilling, polishing, torquing, and more.
Efficient in automation
After minutes of setup, robot grippers can be put into action right away. It works at high speed with reliable accuracy for long hours. Get fast ROI at your workbench.
Application Industries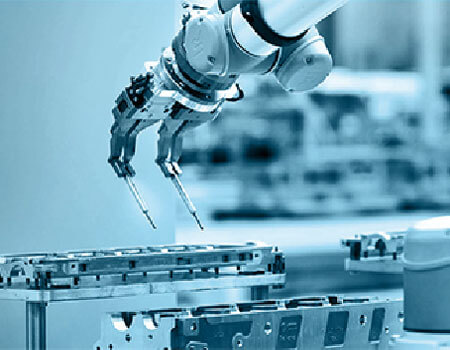 Biological Sciences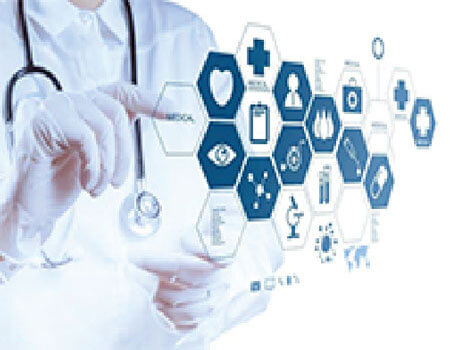 Medical Field
Transportation Service Industry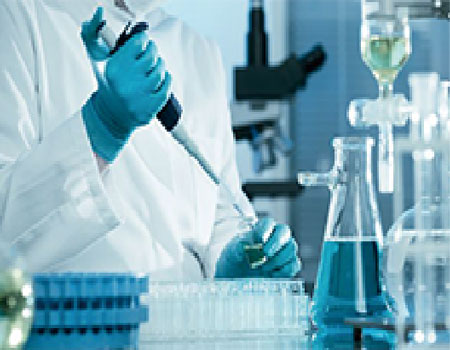 Chemical Industry