HITBOT Won Two Golden Ball Awards at GG-Robot Conference
Source:HITBOT Date:01.08.2020
In mid-December 2019, HITBOT won two Golden Ball Awards at the GG-Robot Conference 2019, the 2019 Innovation Award and the 2019 New Product Award, realizing innovative achievements in robotics.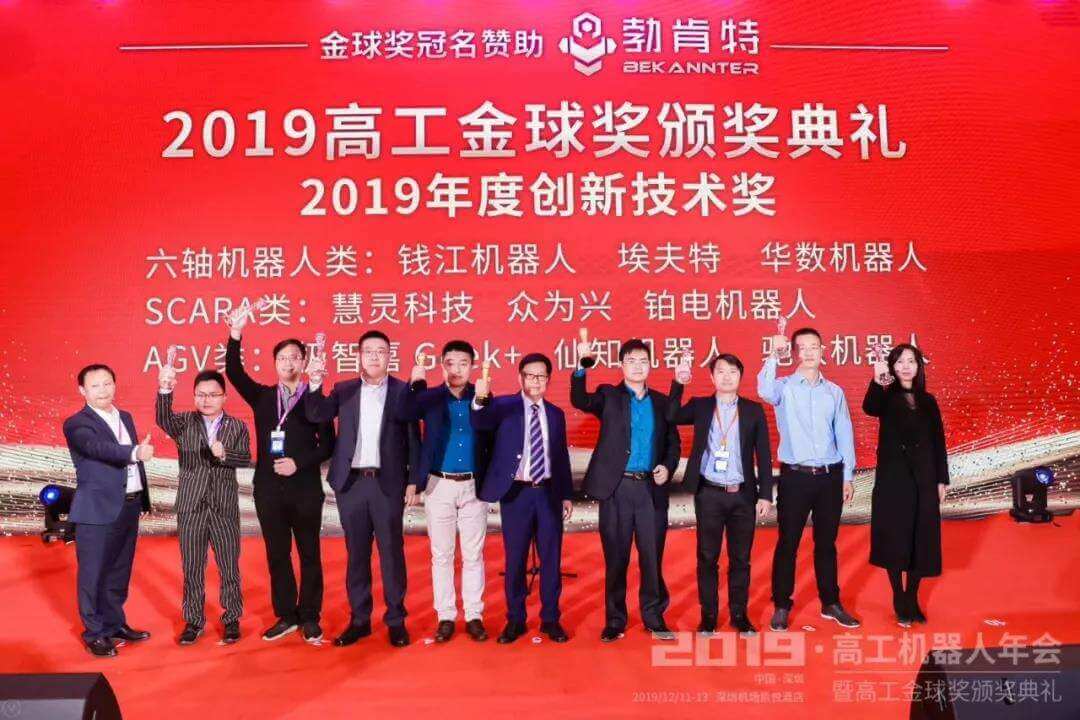 HITBOT is the leading pioneer of direct-drive robot, becoming the first company successfully to apply the direct drive technology to SCARA and achieve commercial applications. The significant advantages of direct drive technology makes it possible to reduce 50% of the cost of industrial robot arms and improve 50% of the work efficiency via human-machine collaboration. The two Golden Ball Awards symbolized the spar and glory of HITBOT's long-time technology cultivation in automatic robotics field.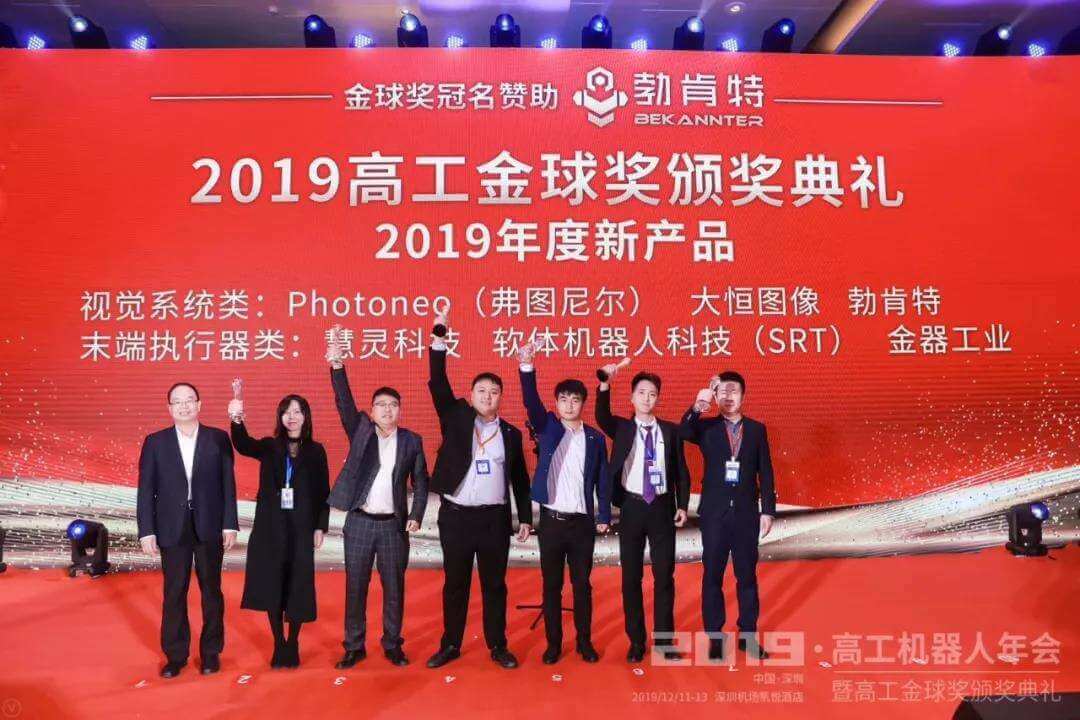 HITBOT is also a leading pioneer in electric robot gripper, enjoying quite a lot of customers and clients in domestic market. The newly released Z-EFG-100 electric robot gripper was honored with 2019 New Product Award.
Z-EFG-100 is equipped with built-in servo motor and controlled by the bus, which can control the clamping force and stroke more accurately. Owing to the special design, HITBOT Z-EFG-100, compatible with a range of robot arm brands, is capable of handling fragile and deformable objects, and can be used in in the scene without air source. As soon as it jumps into the market, Z-EFG-100 is now being praised as the 2019 New Product Award.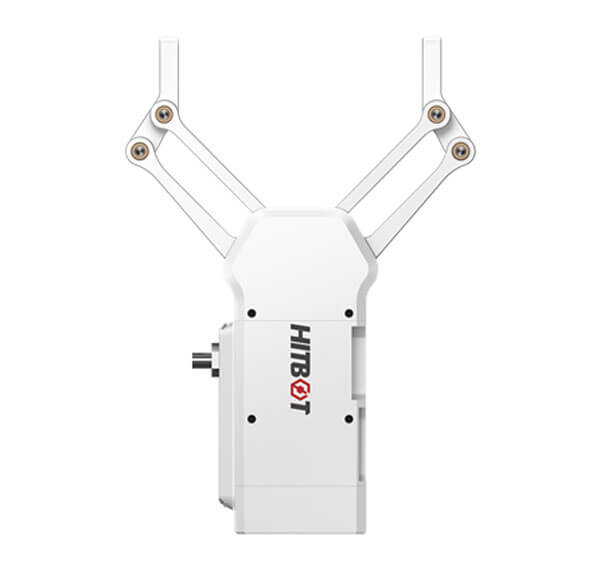 At the end of December, HITBOT was honored with "Shenzhen Equipment Industry-Industrial Robot Subdivision Field-Key Enterprise" at the annual meeting and award ceremony held by Shenzhen Electronic Equipment Industry Association and Shenzhen Intelligent Equipment Industry Association.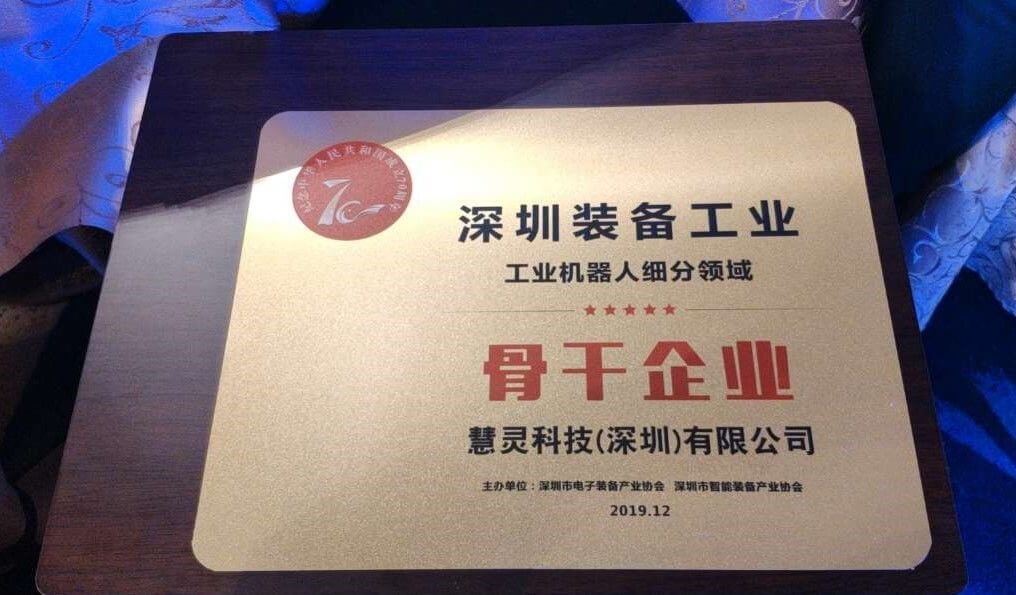 Honored with three awards within one month, HITBOT is confirmed to have great strength in robot product research and development. Since its establishment in 2015, HITBOT has got more than 90 patents and more than 40 professional awards. In 2020, it will respond to national policies to build a robot science education base and continue to take R&D and technological innovation as the core of corporate development. The driving force, through careful study of materials, processes, production, etc., continuously develops industry-leading new products and new technologies, accepts more students and the general public to learn and visit, with more full enthusiasm, a worthy honor, let Leading robotics technology creates more miracles for the world.