HITBOT and HIT Jointly Built Robotics Lab
Source:HITBOT Date:01.07.2020
On January 7, 2020, the "Robotics Lab" jointly built by HITBOT and Harbin Institute of Technology was officially unveiled on the Shenzhen campus of Harbin Institute of Technology.
Wang Yi, the Vice Dean of the School of Mechanical and Electrical Engineering and Automation of Harbin Institute of Technology (HIT), Professor Wang Hong, and outstanding student representatives from HIT, and Tian Jun, the CEO of HITBOT, Hu Yue, the Sales Manager of HITBOT, attended the official unveiling ceremony.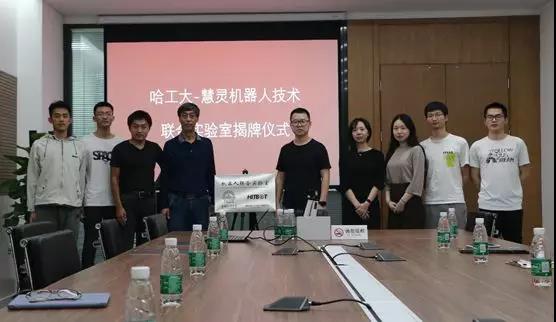 The unveiling ceremony of the "Robotics Lab" is also very much like a happy alumni meeting for the both parties as the core members of HITBOT mainly graduated from Harbin Institute of Technology (HIT). At the meeting, Mr. Tian Jun warmly expressed his gratitude to his alma mater and his expectations for future cooperation. HITBOT, as the leading pioneer startup of direct-drive robot arms, and electric robot grippers, hopes to built up an open R&D platform together with HIT, bringing more practice opportunities to students from HIT, and promoting continuous growth of HITBOT.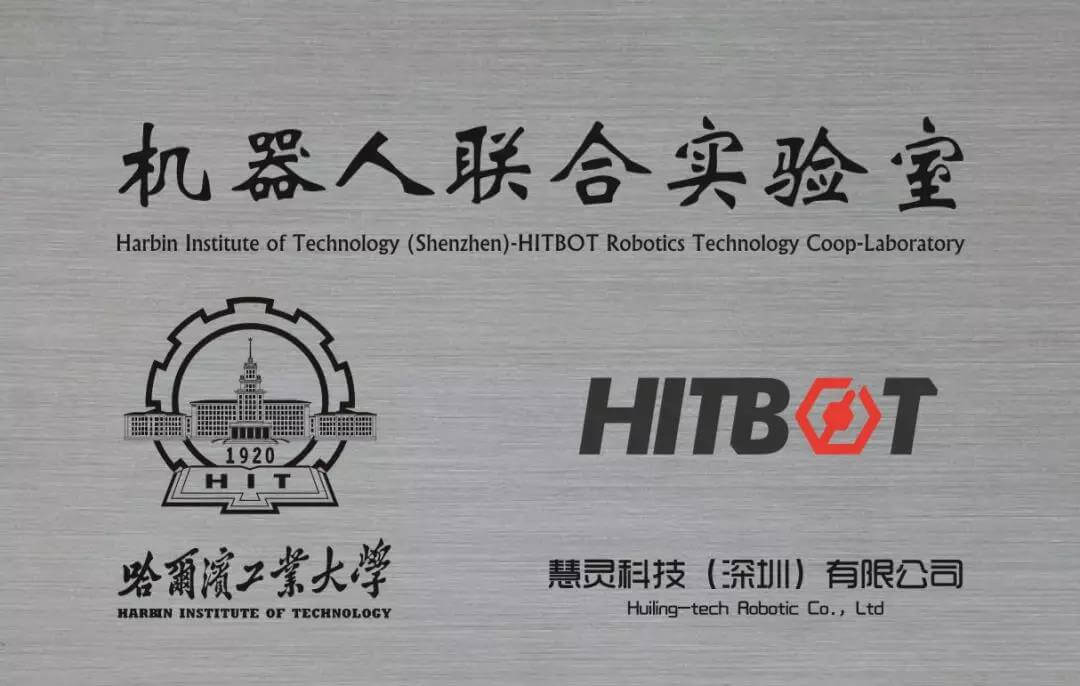 Wang Yi, the deputy dean of the School of Mechanical and Electrical Engineering and Automation of HIT, also said that they expects to use the "Robotics Lab" as the communication platform to directly interact with clients and customers, accelerate the upgrading and transformation of artificial intelligence (AI) and explore more practical robotic applications in industrial automation, to achieve more high-value innovations.
After the meeting, they visited laboratories on the Shenzhen campus of Harbin Institute of Technology, and conducted discussions on motor drives, model algorithms, aerospace equipment and other aspects of the subject under study.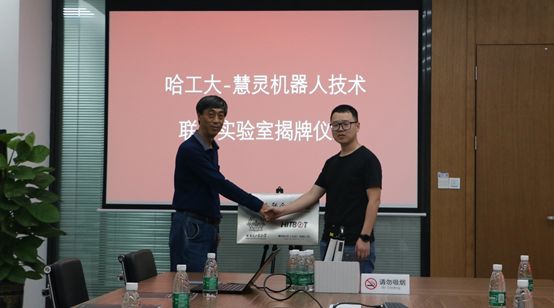 In this cooperation, HITBOT will full take advantages of the core products to provide HIT with the support of technical exchanges, case sharing, training and learning, academic conferences. HIT will give full play to its teaching and research strength to empower the development of robotics technology together with HITBOT. The "Robotics Lab" is believed to burst out new sparks of innovation and scientific research in robotics.
Aiming to improve the capabilities in product research and development, HITBOT attaches great importance to the cooperation with scientific research institutes. In recent years, HITBOT has participation in robot assessment competitions conducted by the Chinese Academy of Sciences Robotics Association.
Based in Shenzhen, HITBOT has already become high-tech startup company that actively responses to the government policy and joins in science research and education development, helping cultivating more outstanding talents specialized in robotics.
In the future, HITBOT will cooperate with Harbin Institute of Technology to jointly promote the leapfrog development of robotics in the field of artificial intelligence and automation.